Alabama WR Calvin Ridley seen limping after game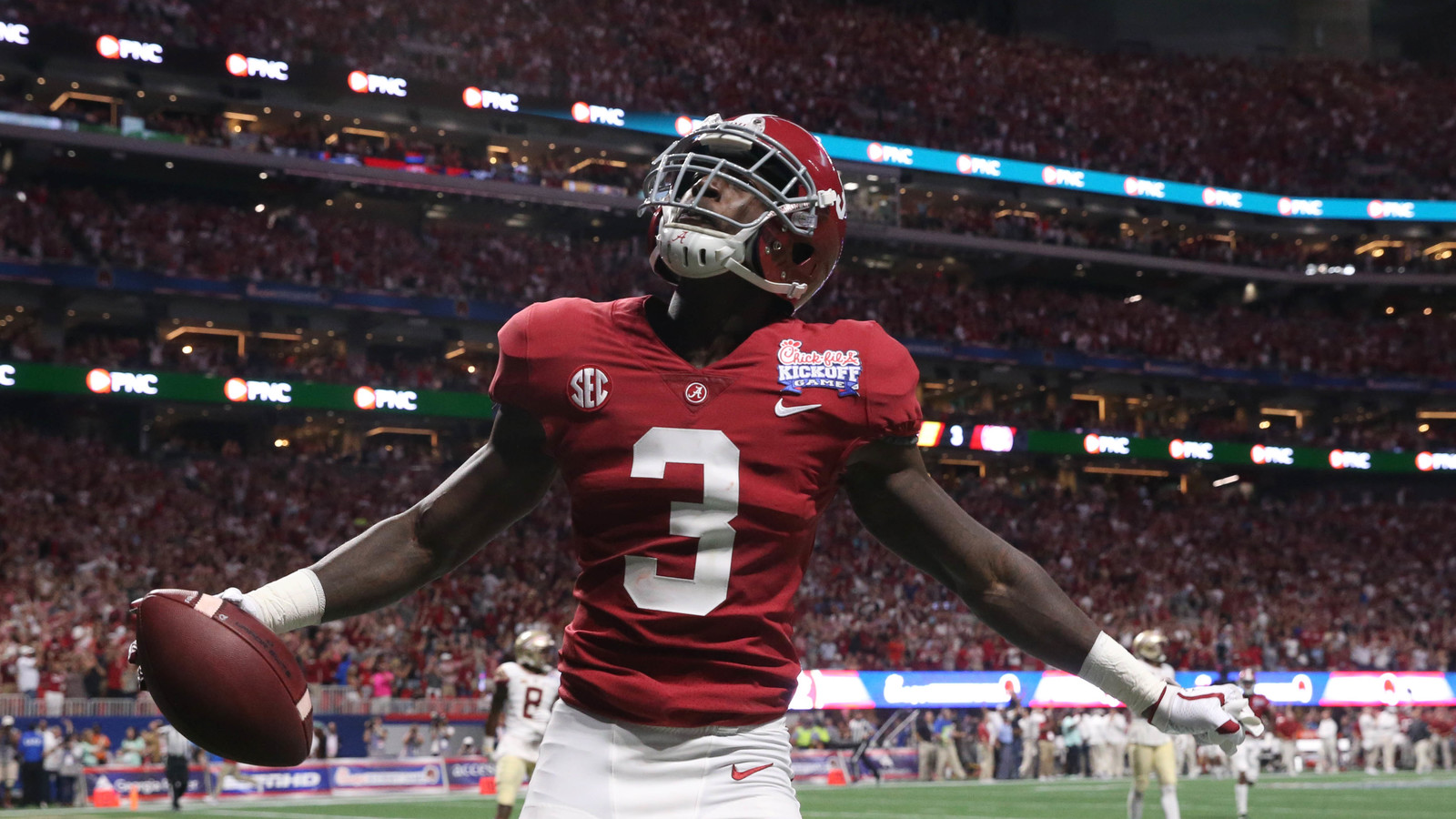 Sep 2, 2017; Atlanta, GA, USA; Alabama Crimson Tide wide receiver Calvin Ridley (3) celebrates his 53 yard touchdown against the Florida State Seminoles in the second quarter at Mercedes-Benz Stadium. Jason Getz-USA TODAY Sports
Alabama fans may have a reason to be concerned about the status of Calvin Ridley moving forward.
Ridley had a big game catching 7 passes for 82 yards and a touchdown in Bama's 24-7 win over Florida State on Saturday night. After the game, he conducted an interview on ABC and could be seen limping as he walked away.
ESPN Radio's Ian Fitzsimmons also noted earlier in the game that Ridley was limping in the locker room.
Ridley returned to the game after that and was well enough that Bama let him do the interview, but this is still a situation to keep your eye on.
Ridley is clearly Jalen Hurts' favorite target, as he caught 7 of Hurts' 10 completions and 82 of Hurts' 96 passing yards.